Themes
You can use DGLux5 themes to change the appearance of your DGLux5 workspace. To change themes, select Modify > Change Theme, and specify a theme in the pop-up.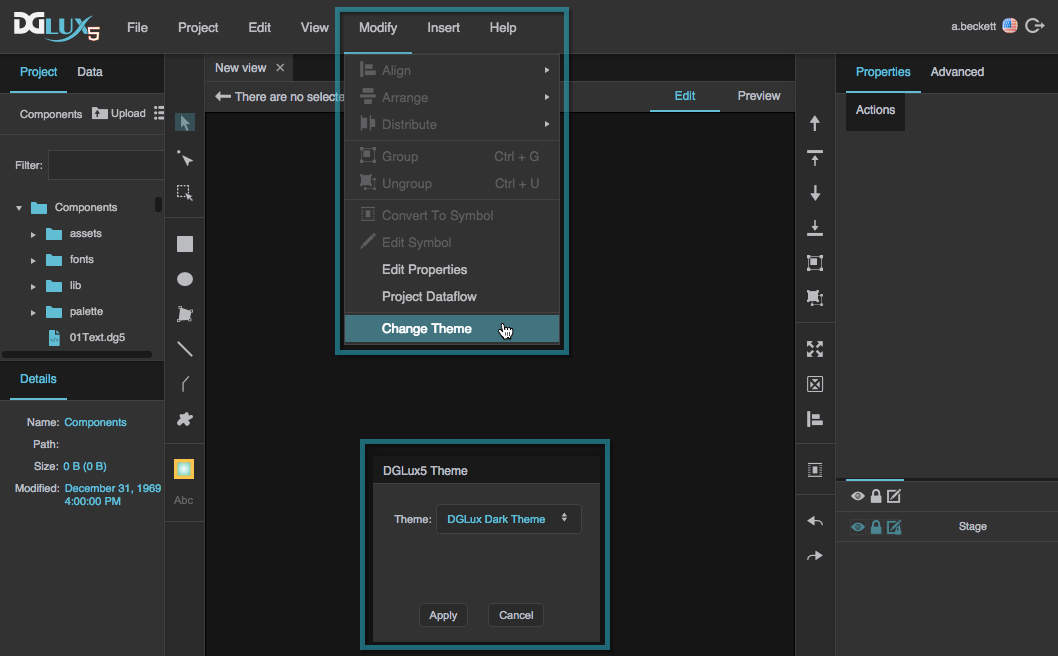 Note
If you clear your cookies, your theme will revert to the default theme, and you must set it again.
Themes available in DGLux5 are:
Click on an image to enlarge it in the browser window.
---